Tag: Hop Scotch
by Andy on May.10, 2009, under Events, Fremont, Nightlife, Party, Seattle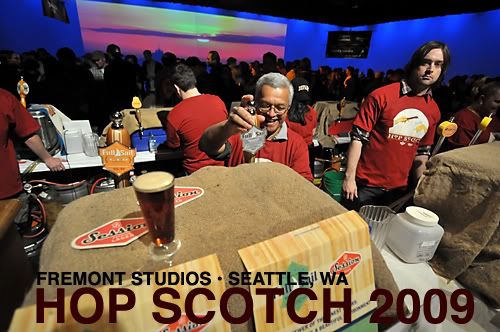 This weekend the folks at Seattle's Bold Hat Productions staged the seventh annual Hop Scotch Spring Beer and Scotch Festival in Fremont. Over 50 microbrews and imports, along with Scotch and Tequila samples were featured at the event. The tasting is a benefit for the Seattle International Film Festival.
So to summarize:
Lots of beer.
Fremont.
Cool charity.
Of course The Andy Aupperlee Explosion 5000 was there.
(continue reading…)
1 Comment
:Ben E, Bill S, Brandon C, Christine R, Fremont, Fremont Studios, Gus, Hop Scotch, Matt M, Mira, Seattle
more...